ENTRY VIII: Empty Tanks
I am indeed throwing these out rather frequently, but promise this to be the last entry for awhile. But this topic that risen from a brisk conversation the night prior had to be jotted down before I forgot. To which, put some perspective on a topic that I'm sure many of us are going though or will eventually and that's-
When Inspiration Dies.
It will happen to all of us. Sometimes in the most unexpected circumstances. Rather it's a slow steadily descend or a screeching halt. We all will eventually come to a point when our desires or love for a activity will loose it's gilts and glam. Those list of reasons vary for many here and elsewhere, even to the point of abandoning and never returning. I took a moment to really dig deep of why some stand firm to their choice. Whilst it can be as simple as it no longer interest them. There to, can be layers to it. Of course I cannot speak for all, I do feel we can agree on a few conclusions.
And I feel a good majority want more from their experiences. Either that, or many of us members come to a point of so many trails and errors that it exceeds to a point where the search is a grinding chore. Only to find another roadblock of shambles. For that I come to this, we are not finding the appropriate partners that excel our creativity. Or forcing ourselves to preform task (Such as roleplaying a genre that is your least favorite, or stuck in a mundane cycle) that hinder us even more.
---------------------------------------
"Truthfully, there's a hundred key components to a roleplay and if one of them even fidgets, the entire thing goes up in choking smoke, but I guess what this comes down to is, you need someone on the same roleplaying level as yourself, or at least within a step or two either up or down. Too far, and one of you is the single monkey that said, "Hmm... I'm not so sure about all this 'touching the monolith' business. I shall instead try out these tar pits." I hate to assign the concept of levels to roleplaying, but frankly, people know where they stand. It's good to try to level yourself up, and it should be encouraged, but sooner or later you hit a boundary that you cannot pass without everyone ending up unhappy. I've met people so much worse than me that I ragequit. I've met people who could move me to tears by describing a character eating a nacho chip. It pretty much reduces us to Roleplay-classism, but I think people will agree that they can find which of these layers they fit into."
And believe you me, I hate it has come to a point there's a form of 'separation' of skill, because it brews social conflicts, creating segregation. But I believe that if anyone grew their skills with constant improvement, that of course it would be hard returning back to a time when one is a novice. And even a bore them because it no longer fulfills your nitch. I can tell you there are somethings that make me scratch my head and even make me avoid roleplaying for sometime..
-------
"Descriptive writers need partners who aren't just reactionary but who actually try to further their character's motivations and behaviors. The amount of roleplays I've had where my partner just looks at whatever event just happened without doing anything makes me so mad I could just die."

"Furthermore, competency in whatever language the roleplay is being held in. Storytellers create intriguing plots and fantastical worlds, describing everything from the blades of grass to the twirling cottonpods of summer dandelions as they lilt through the air to every subtle facial feature and hidden gesture. Being given a reply that takes less time to read than it did to open isn't just disappointing, it's practically rude. Paragraphs of effort wasted, scenery ignored by the other partners desire to have this kink fulfilled."
-------
And that's where I come to pin-point why I have such a difficult time seeking the appropriate partners. If I don't feel like I am getting my thrill from it, how can I possibly expect to return that favor in appreciation? Thus, notches my motivation when effort isn't applied. And if many know my roleplay history is that I
HATE
with a passion to give a 'piss poor' performance when I know I can do WAY better.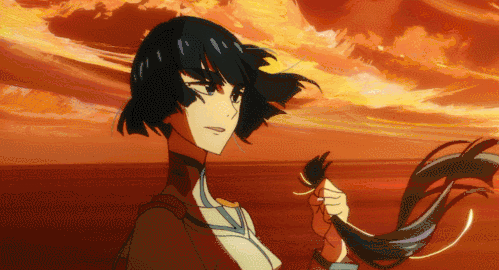 Finding New Motivation
So, we managed to find and understand the results of creative mental halt, and you want to attempt to return back to your avocation. That comes into question..
What do you do to regain stimulus?
And that can be an open question for yourself. I am a rather 'odd' conundrum. And I process things rather differently. If I feel that if my Inspiration is no longer feeding me happiness, I REQUIRE myself to take a step back and simply 'breathe', rest my brain for a time to analyze what I 'can' do to reduce overloading. There have been times of thinking outside the box, and even walking out of my comfort zone to ignite the cogs. Reading books, watching movies or shows of your interest, thinking of what you can do further for your character.
I also find myself simply engaging in social conversations can really open itself into naturally falling into a roleplay discussion. No, I'm not saying, "Tell me your life story." Just simply talk freely and EVENTUALLY will lead into discussing what you will like and expect. Having a trait like that shows that you are attentive and alert and you come off as natural and relaxed. What I don't like the most is what ends up feeling like a session of Tinder swipping. The flattest engagement. And it gives off many signals of robotic and linear form of communication. If you can't easily communicate your day, you display yourself as stiff and impatient. And that makes me uneasy.
Example
"Hi."
"Hello! How are we doing? Hopefully well and good?"
"I'm okay, Wanna RP?"
That's the stiffness I am referring to. I understand it's a little thing but in my brain psyche, it makes plausible sense. I would like to think it does? But, we all have our methods of how we bounce back from our ruts. And for some, that of course needs to develop over a course of time; not everyone has a singular one way of solving it. What I do like to let people know whom are suffering from similar fates, that I hope you do find your will to create. Hm, we're not giving you a deadline.
(I may add a Soundcloud vlog entry into this in a few, but for now sleep.)