User Pages
User pages are spaces for interest groups to have their own walls and create their own sub-pages. You can create as many pages as you like. Some pages may be invitiation-only. You can filter the list of pages by typing keywords into the search box.
Title
Abyssinia

This page is dedicated to the denizens of Abyssinia. Ocs, Canon, and Roleplay! (WIP) Created by Capper Cat
Canterlot Castle
Canterlot is a beautiful city that is home to the two sister alicorns of Equestria who live in the grand Canterlot Castle. Here, events like future Gala's, festivals+fun group RPs that take place in Canterlot can be discussed, or you can just chit chat! Announcments of when Day or Night courts take place will also be posted here. Created by Princess Celestia
Cherry's Ice Cream Shop
A moderately large building that sits right along the main market strip of Canterlot, Cherry's shop is a welcoming spot for ponies of all ages to come meet new friends while enjoying a refreshing cold snack. The building also doubles as Cherry's home, with living quarters sitting right upstairs above the shop. Created by Cherry Sherbert
Colts and Fillies Club! (NOT a Dating Page!!)
This is just a club where colts and fillies, cutie mark or no cutie mark, can just have fun together! Created by Fritter Crimson
EEA Minecrafters
A page for the EEA Mincecraft community, including details on our own EEA Minecraft server. Created by Shank
Guards Of Equestria
A page dedicated for all guards to create, plan, and share any roleplay ideas and find suitable partners to RP with! Solar, Lunar, Mercy, ect., all are welcome to use this page if they like for planning out RP's! Created by Branwen
Iron and Fire 1817
A criminal organization of Steam Carriage riding outlaws and raiders, led by an elusive and cunning criminal named Gold Dust.
Created by Gold Dust
Lunar Appreciation Society
The Lunar Appreciation Society (LAS) is an organization dedicated to the reverence, adoration, and (of course) appreciation of the night and all of Princess Luna's creations. Created by Moonlit Nocturne
Lunar Guard Barracks
A page to organize and promote the Lunar Guard and events for the Lunar Branch in general. Created by Alona Flare
Meet the Staff
A page with details about the EEA staff! Created by Shank
Ministry of Morale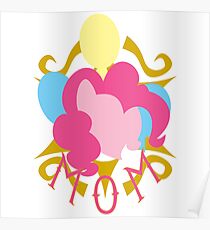 Pinkie's Minsitry of Morale (AU) Created by Pinkie Pie
Moondancer's Help Files
A collection of IC and OOC document dumps! Created by Moondancer
Most Beautiful Stallions
A old page that once existed on Ponysqaures. A page dedicated to the hottest and most beautiful stallions. Please post artwork either SFW or NSFW, your choice! Created by Diamond Shine
Need a Roleplayer?
Basically, this page is for people who have ideas and are looking for someone to try it with but either they don't want to try it either from being uncomfortable or your characters aren't compatible sort of thing. I'm here to give the ideas a shot and hope to make you happy. NOTE: Ideas can be NSFW or SFW. I'm open to anything. If you have a NSFW idea and don't want to post, then simply PM or IM me the details and we can start discussing Created by Zero
New Dawn Cult (NPC)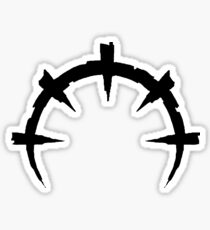 A Cult of sleeping cells planted through Equestria, formed by brainwashed, blinded Prophets whose search of the light twisted their minds to an unbeliavable extent, recurring to guerrilla operations in secluded areas, blood sacrifices to eldritch dieties from Tartarus and mass indoctrination in the shadows in order to start a new age, ruled by an unreachable 'enlightment'. Created by Shattered Onyx
Record Swap
A place to show support for the DJ's of WBAT, share music videos, and promote pony music. Created by Vinyl Scratch
Scissor Happy - Song Suggestion
Do you want a song written about you? Well, today is your lucky day! From Mewni comes the talented teenager: Scissor Happy, and she needs song ideas! So, just pop a suggestion in and you may get a song written about you or whatever you suggest! Created by Lana Eclipse
Singles Meet Singles
Longing for that sweet companionship? That special pony that makes your heart go all aflutter? Well, wait no more, let the world know you're here, and with any luck, you'll find that special somepony. Created by Providence
Sugar Shack Bar
A lovely little bar in the heart of Ponyville. The place is run by Cookie and her sister Cinnamon Bun. A place to cool down after a long day. Created by Cookie
The Clocktower Society
A secret Society for all those kinky ponies out there to get together and have fun. Based off the Fimfiction stories. LINK~https://www.fimfiction.net/group/211325/clocktower-society-all-consensual-kinks A page for all the Master Slave and other kink Rps, Stories and photos. The Clocktower Society where your safe word is law. Created by Script Anonymous
The Coristian Order
Built from the remnants of an old Changeling Worshipping Cult. The Coristian Order follows upon the same rules that the old Changeling Cult followed. Protect nature and keep it in it's purest form, and prevent all who seek to destroy the world of Equus by removing, and protecting all artifacts that could be used to hurt both nature, and the natural forces of life within the world. Created by Free Form
The Ministry of Silly Walks
A stomping ground for all things Monty Python! Created by Eris
The Mirror Dance
This continuity is about the Nobility and their plots against each other as well as The Mirror Pool itself. The Mirror Pool in itself is its own mystery, leading to strange parallel worlds. House Vanity helps keep it in balance. Created by Victoria Vanity
The Pages Blog
Updates and notes about the new pages system, still very much a work in progress! Created by Shank
The Succubus Clan
Lead Council: Black Magic, Beatrice, Cernicious This is a group of OCs who are succubi/inccubi who seem to have trouble making friends, or just overall would like to have succubus friends. It's simple! If you'd like to join the clan, just ask one of the three members of the Lead Council if you can join! The only requirments are that your OC be a succubus/inccubus, you must be nice OOC, and you must follow the rules of what the Lead Council request! Of course they're always open to talk about anything, don't worry about approaching them! Created by Cernicious
Wrought Alloy Forge
Wrought has officially opened herself to business in forging steel for bits. She primarily does weapons, and specializes well in creating unique custom arms and armor. For those with a LOT of bits, she can also create Steam Powered Carriages. See the 'prices' section to see what prices can come up! //Since I do drawing, you will receive a drawing of such weapon or carriage as well. Created by Wrought Alloy
Yamato Island
Yamato Island, a secluded but independent country off the coast of mainland Equestria. Few know of it's existence and even fewer have dared to visit. Created by Ruby